Make Things Move: Intro to Motor Control with Arduino is taking place at NYC Resistor on Sun, Jul 28. Tickets are available on Eventbrite.
Have a project you want to make move?  From RC cars, Robot Arms, or 3D printers, this class gets you started learning how to use a variety of motors. Learn about the different types of motors and make them move! This class will combine a discussion of motors best-practices as well as hands-on experience controlling them with an Arduino. Ticket price includes all the suppiles you'll need (and get to take home!).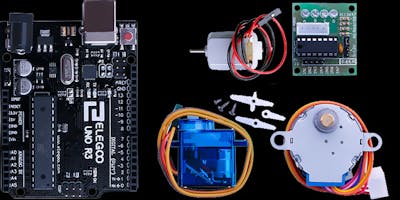 Get your tickets on Eventbrite.